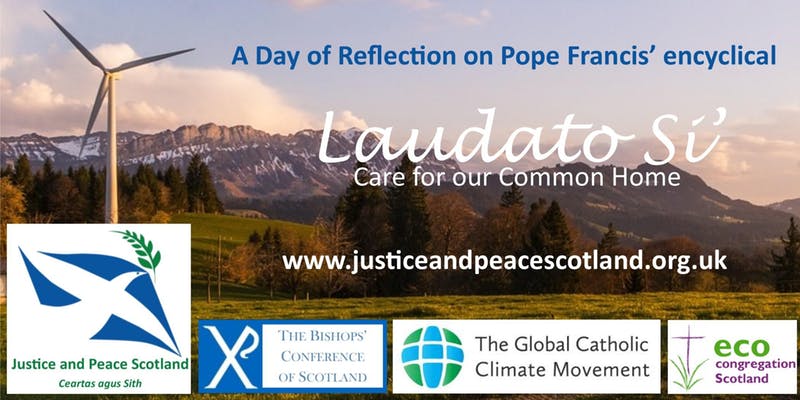 On Saturday 21st September 2019
Speakers include:
Lorna Gold – Divestment from fossil fuels
Stephen Curran – Eco-Congregation Scotland
Dr Pete Walton – Climate Science
Will Dickson – Ethical Finance
Come along to our one day conference reflecting on the richness of Pope Francis' ground breaking encyclical on the environment – Laudato Si'. Four expert speakers will explore important topics on the environment ranging from divestment from fossil fuels to ethical finance. There will be time for discussion and questions to each speaker and there will also be a plenary session involving all 4 speakers, giving an opportunity to ask questions directly to the panel of experts.
The day will start at 10am with registration and coffee. At 10.30am Bishop Nolan, President of Justice and Peace Scotland will welcome everyone and open the conference. Lunch, including vegetarian and vegan options, will be provided also. Book your ticket today.