SHARING CHRIST ACROSS FAITH AND CULTURES
SHARING CHRIST ACROSS FAITH AND CULTURES
Pope Francis has called for a Catholic Church which listens and learns from one another. What would such a church look like?
About this Event
Bishop Brendan Leahy will open the conversation by describing what happened when he invited the people and priests of Limerick Diocese to come together to listen and learn from one another.
Scottish parishioners will talk about initiatives which are changing their understanding of church. Participants at the conference will be invited to join the conversation to explore possible new directions for the Church in Scotland.
Venue: Adelaide's, 209 Bath St, Glasgow G2 4HZ. On the corner of Bath St and Pitt St, a few minutes' walk from Charing Cross station and car park. Wheelchair access from Bath St entrance.
Date: Saturday 1st June from 10.30am – 4.30pm. Doors open for registration and coffee at 9.30am.
Cost: £10 including lunch
Tickets: Get tickets
Poster: Download
---
Interfaith Dialogue Conference
The Xaverian Missionaries of the United Kingdom initiated an important gathering of Xaverian Missionaries working or interested in interreligious dialogue from Europe and the United States. The organization of the event brought an intense five days, together with sharing among confreres in an important area of our congregational mission today, along with friends and other colleagues.
---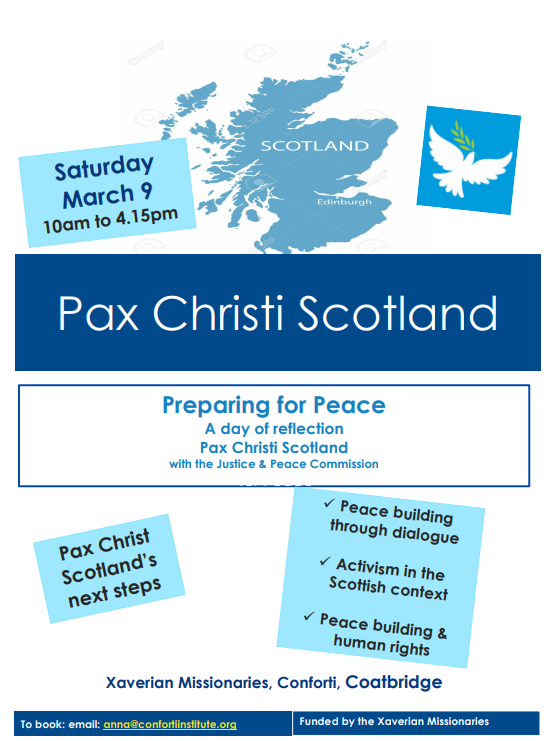 ---
---
The Feast of St. Guido Conforti: "Make of the World One Family"

Coatbridge

Xaverian Conforti Dialogue Centre

Preston

Xaverian Missionary Spirituality Centre

Glasgow

St Bartholemew's Parish Castlemilk

---
CHARITY STATUS
---
XAVERIAN MISSIONARIES IS THE NAME BY WHICH THE
St Francis Xavier Foreign Mission Society Trust is known. Registered in Scotland No. SC012905