Xaverian Missionary Sisters of Mary
Xaverian Missionary Sisters of Mary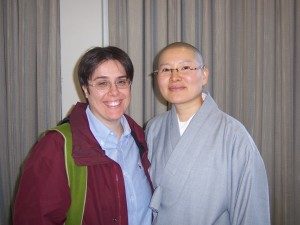 The Xaverian Missionary Sisters (of Mary) were established in Parma, Italy, in 1945. The seeds of this foundation can be found in the prophetic insights of Saint Conforti. "In the Xaverian Congregation I would like to start a Community of Sisters, for I consider it of great importance." (Conforti, in 1927). Celestine Healy Bottego, born in Glendale, Ohio on Dec. 20, 1895, and lived in Butte, Montana until her 14th birthday, expressed her consent to collaborate with Fr. James Spagnolo to start the community of sisters, in 1944 in Italy.
The missionary sisters draw inspiration from Mary, in the mystery of the Visitation and hold her to be the model of their interior spirit. Like Mary, they travel the world, that all people will know the love of God.
Fr. Spagnolo and Mother Bottego wished their community to be missionary. Today, the Missionaries of Mary – Xaverian Sisters – are present in Italy, Brazil, Mexico, United States, Sierra Leone, Cameroon, Chad, Congo, Japan, and Thailand. They are engaged in evangelization, catechetical activity, health care, and human promotion (especially of women). They live in small mission communities, often in areas of great poverty. They strive to respond to deep-rooted aspirations of the local churches and people among whom they live, and whose journey, sufferings, hopes, and expectations they share.
"May your love be your habit" was the invitation of Fr. Spagnolo. Their small international communities provide a visible sign of the one people, which God loves and calls, to salvation.
If you like to receive more information about the Xaverian Sisters, please contact their Vocation Director at:
Xaverian Missionaries of Mary – Xaverian Sisters
Sister Rebeca Sanchez, XMM
242 Salisbury Street
Worcester MA 01609-1639
Phone: (508) 757-0514
Website: www.xaverianas.com/international/en/dove-siamo/stati-uniti
---
Three lives for Africa: Srs. Olga Raschietti, Lucia Pulici and Bernardetta Boggian
by Claire Schaeffer-Duffy for Global Sisters Report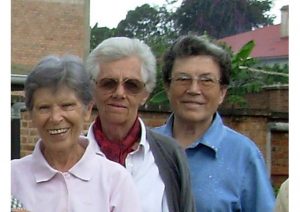 The murders were exceptionally brazen. Xaverian Srs. Olga Raschietti, 83, and Lucia Pulici, 74, were killed on a Sunday afternoon inside their modest convent within a walled and guarded missionary compound in Kamenge, a bustling, impoverished district of Burundi's beleaguered capital, Bujumbura. The assailants, dressed in choir robes to deflect suspicion, had slipped into the compound hours earlier and hid, then slit the nuns' throats and bashed their heads with a stone.
Sr. Bernardetta Boggian and Fr. Mario Pulcini, regional superior of the Xaverian Fathers, found the bodies that evening, September 7, 2014. If a protocol exists for such a horror, the distraught missionaries followed it, calling the police, notifying the motherhouse in Italy, and communicating with officials who quickly came to the scene of the crime. Pulcini then urged the other sisters, who numbered five that night, not to sleep in their convent; but the women thought such caution excessive given the abundance of police on patrol outside the compound. [MORE]
---
Pope Moves US Born Sister toward Beatification
At the age of 50, a vocation within a vocation arrived unexpectedly for Celestina [Bottega] and she found it difficult to grasp at first. In 1935 she had already begun teaching in the schools of the Xaverian Missionaries and the following year she visited India for a few months to see her sister Maria who was living there as a missionary. The prospect of the mission was also beginning to open up to her because in a short time she received the offer to cooperate on the foundation of the female branch of the Xaverian missionaries. Initially, Celestina refused, with the motivation that: "I am better at ruining the works of God than at doing them." After a year of interior battle and prayer, the woman accepted the offer in which she had recognized the will of God…. Read more.
In 2013, Pope Francis formally recognized the heroic virtues of a U.S.-born woman, Celestine Bottego, founder of the Missionaries of Mary religious congregation. The move granted Bottego the title Venerable and puts her one step away from beatification. Learn more.
---